Aperture Card Scanning and Conversion to Electronic Format

An Aperture Card is a standard Hollerith encoded punch card that acts as a transport for a 35mm transparent slide. Typically, aperture cards are used to store engineering drawings, many organisation in the engineering industry have years of their technical drawings archive held on aperture cards. The microfilm technology has been around for few decades and offered organised storage for their drawings.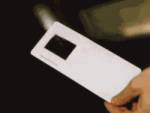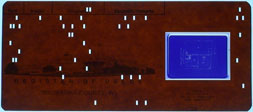 However, there are some drawbacks to preserving drawings on aperture cards, for example, the aperture card which contain the drawing can only be used and viewed by one person at a time, it is not such a secure storage medium as if the aperture card is lost or damaged, the actual drawing is then lost forever. It is also a very time consuming process to view the drawing from the aperture card microfilm as the aperture card viewer needs to be set and focused each time and the specific document may be hard to locate. Finally aperture card readers are not very reliable and often break, which therefore increases the maintenance cost.
There are many advantages for the conversion of the aperture cards into electronic format. The main advantages of aperture card scanning and conversion to electronic format are:
Instant access to aperture cards scanned drawings
The aperture card slides are backed up safe from damage and loss
the scanned aperture cards can be shared across the business network simultaneously
Stored aperture cards can be disposed of saving on storage space
Aperture Cards Scanning
Our aperture card scanning bureau are able to scan engineering and technical drawings which are maintained on aperture cards at a high resolution creating a quality image and capturing the intricate detail from the drawing. After the initial raw scanning process, all aperture card scanned images are put through our image processing which enhances the image quality for poor and aged drawings and cards, as well optimising the file size for shared access.
Aperture Cards Scanning Images Samples for Review
Aperture Cards samples are submitted for review and approval by our clients. Prior to the start of the project, rules are established for production scanning work. The scanned aperture card drawing image standards are then used for comparison purposes to assure that quality and production standards are being met throughout the scanning and conversion process.
Aperture Card Indexing
Once the aperture card scanning process is complete, aperture cards are then indexed and an electronic library is created by:
Drawing Number / Part Number
Issue Number / Date
Drawing Description
Client Name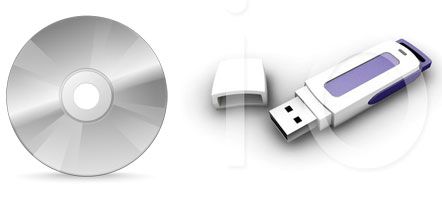 Storage Media
On completion of the scanning and indexing process, our strict Quality Assurance (QA) staff check each aperture card image prior to its release. Once released from the QA section, aperture cards are stored onto CD's. Our clients can copy the CD data on to their local network for shared access.
Free Viewing Software
Our aperture card scanning bureau also supply our FREE Image retrieval software as a part of our aperture cards scanning service to our clients on a CD format. Once the CD is inserted into your PC, a small search program will appear on your screen, all you need to do is simply type in the drawing number or title you require. Within seconds the drawing is displayed on your screen. If you wish, the drawing can be printed, plotted, viewed or even e-mailed.
If you have an archive of aperture cards and would like to convert your aperture cards to electronic computer files so you can easily access them, please contact us:
Tel: 0161 832 7991
E-mail: sales@pearl-scan.co.uk